I will add groupings that we get and keep them in one post here.
PNW KRISS Vector Groupings
SBR 25yd
SBR 50yd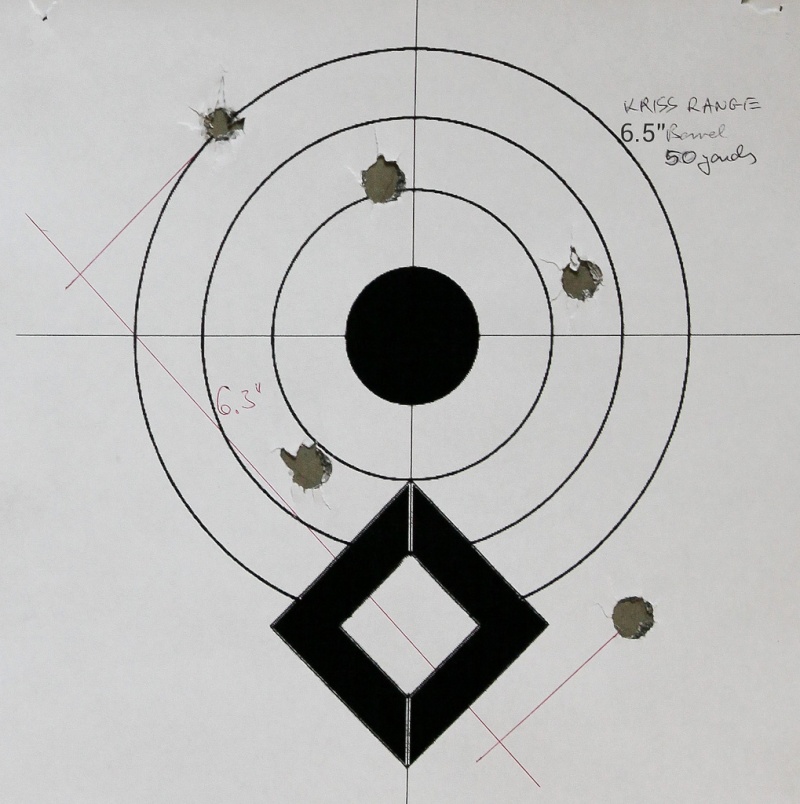 SBR 100yd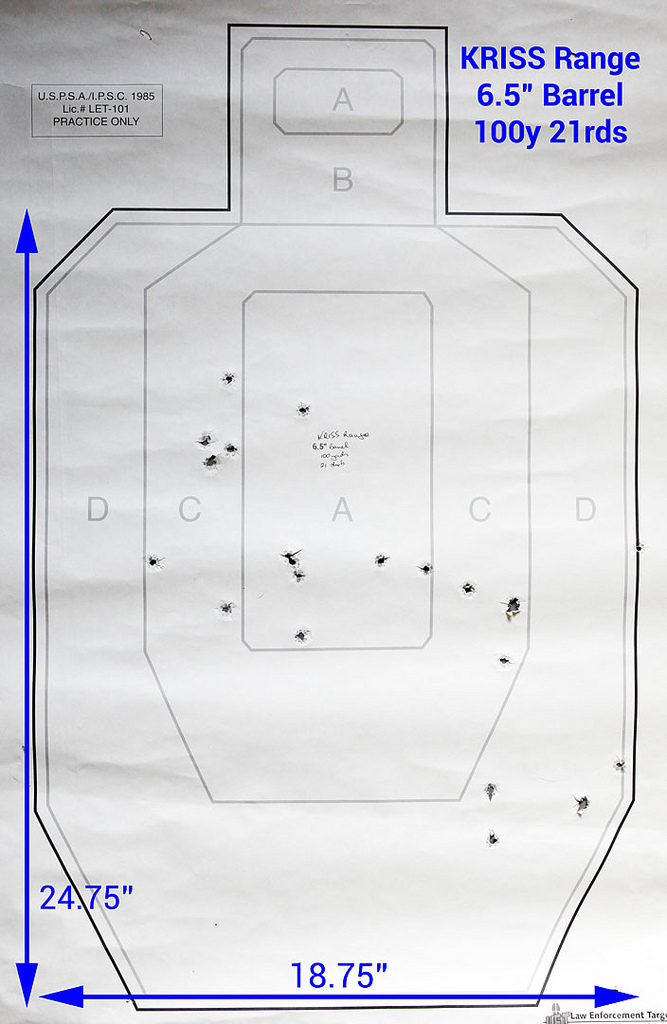 CRB 25yd
CRB 50yd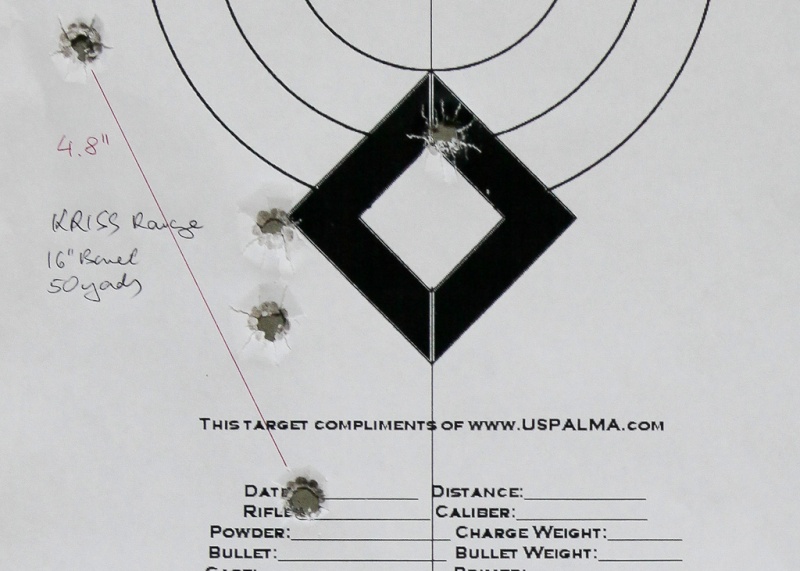 CRB 100yd
Alcat's KRISS Vector CRB Groupings
25yd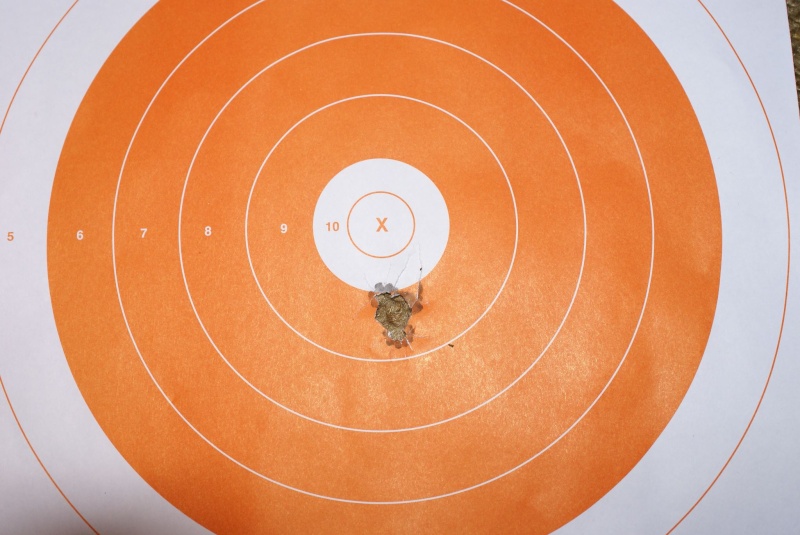 50yd
50yd WWB with wind
50yd South African Ammo with wind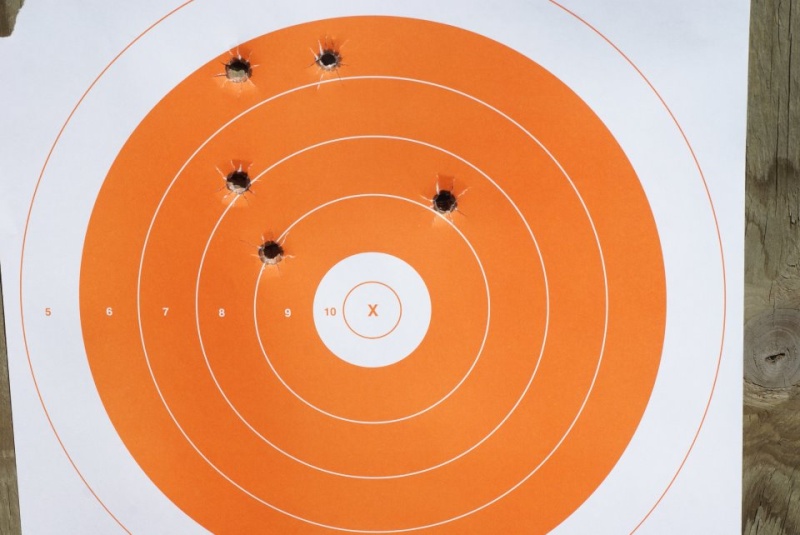 A short test of match reloads vs PNW arms with my KRISS Carbine. At 25 yds.


Hi shooters, went out again today to try some more 25yd, 50yd and 100yd groups. Was not real hot 72, but was raining a bit. Used 230 grain BVAC factory rnd nose again and ran another 100 through the weapon as I do the, "no clean it test" up to the 1,000 round mark. Should be about 600 to this point. Had one failure to eject but that was a limp wrist on my part, not paying attention, just getting wet. Wind was about 4-5 mph from right to left at about 45 degrees from the back. Re-mounted and shimmed the red dot, so had to spend a little time re-zeroing it in @ about 3 inches low for 25 yrds to compensate for a closer 50 yd zero. I forgot to bring the good camera again, so had to use my phone. Guess I will have to just put it in the truck so next time I have it?
The 25 yd was with 5 rounds elbows on a bench, the 50 yd was with 8 and elbows on a bench and the same for the 100yd 9 rounds. Not sure if you can see it with these pictures, but I put a small blue dot on the top right corner of the 100yd target which was my POA, to compensate for the wind and drop, about 12 to 14 inches @ 100yds. I know this is a CQW, but I sure enjoy seeing what I can do with this thing and what it will do. I am thinking maybe a fast draw holster, to go along with my Colt .45.
Here are some pics, hopefully mambro will see this and make the little guys bigger. Oh yeah, the target is a 12" diameter circle with a 1" center.
100 yd
50 yd
25yd
Last edited by AZ2000 on Tue Sep 11, 2012 11:15 pm; edited 2 times in total (Reason for editing : additional comments)

AZ2000




Posts

: 197


Join date

: 2012-08-09


Location

: AZ



---
Permissions in this forum:
You
cannot
reply to topics in this forum