+5
Kipp
Solscud007
mambro
Kiptroloxe
RubbaDubbaBubba
9 posters
Hi Guys,
Hope I'm posting this correctly, never joined a forum to talk before.
Just joined the site and saw the article on the brass catcher and decided to show the brass catcher I made and I will be working on a smaller one to increase visibility on the right side.
Any comments welcome.
So here are my pictures:
I fashioned a bracket to mount on my gun to hold my brass catcher.
When mounted I will maintain the side picatinny rail for any accessories.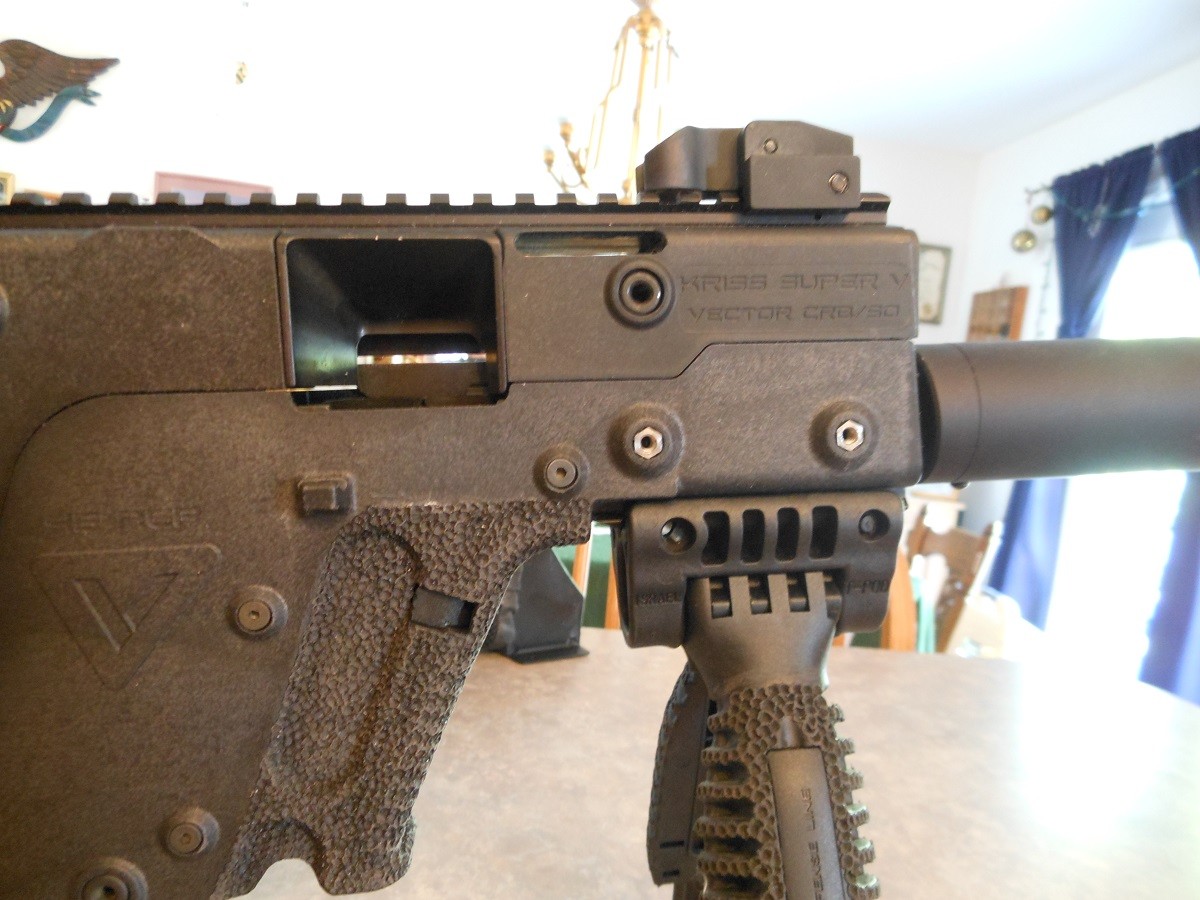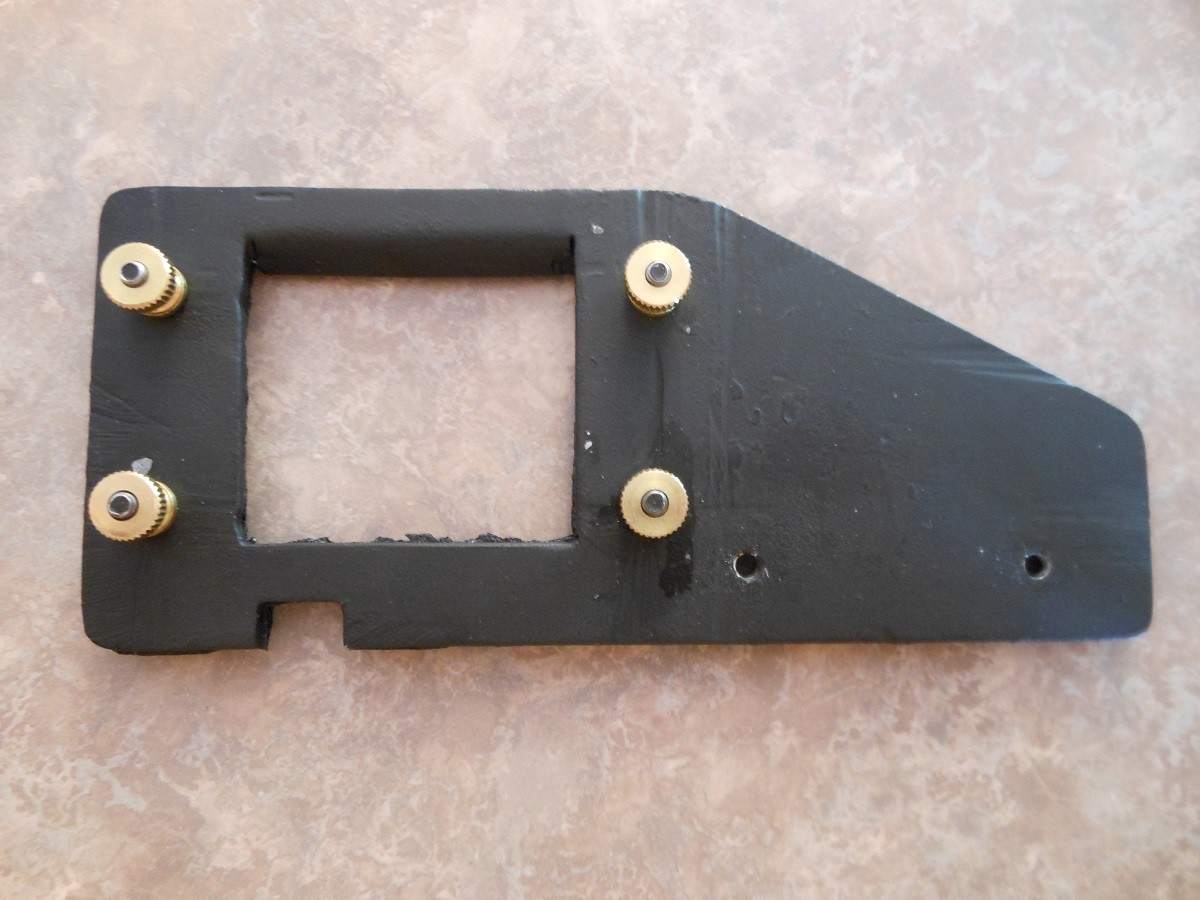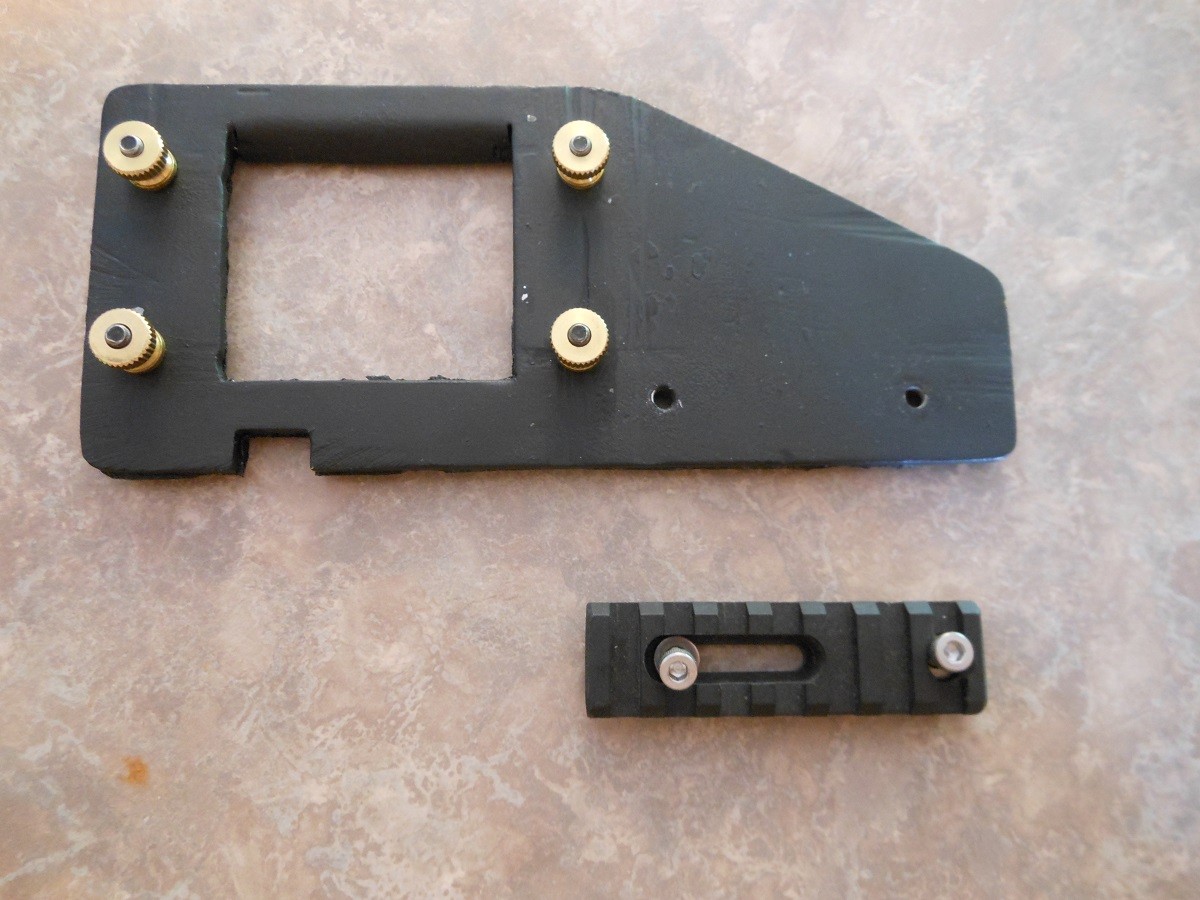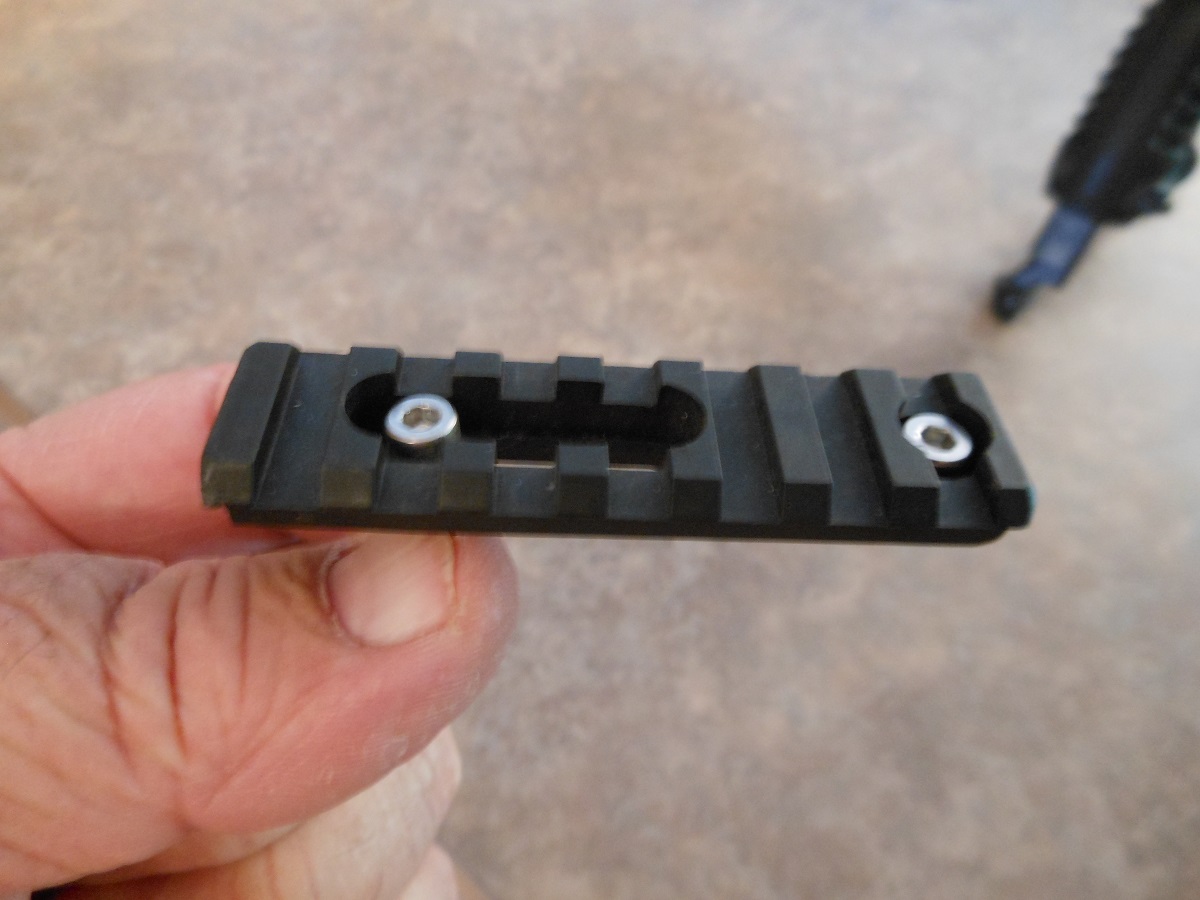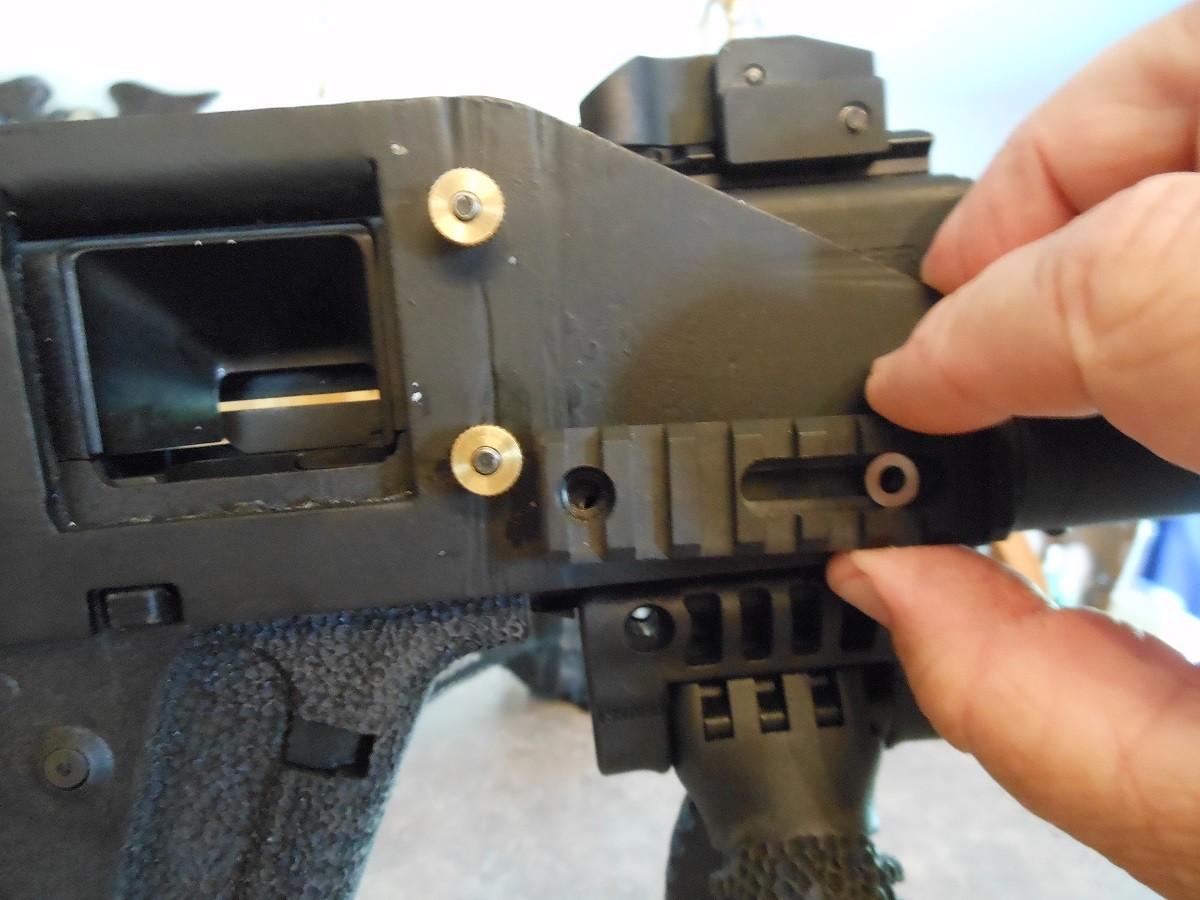 You can mount the bracket with or without the picatinny rail.
I used (2) m3 X 12mm hex socket screws with to secure the picatinny rail and bracket to the gun.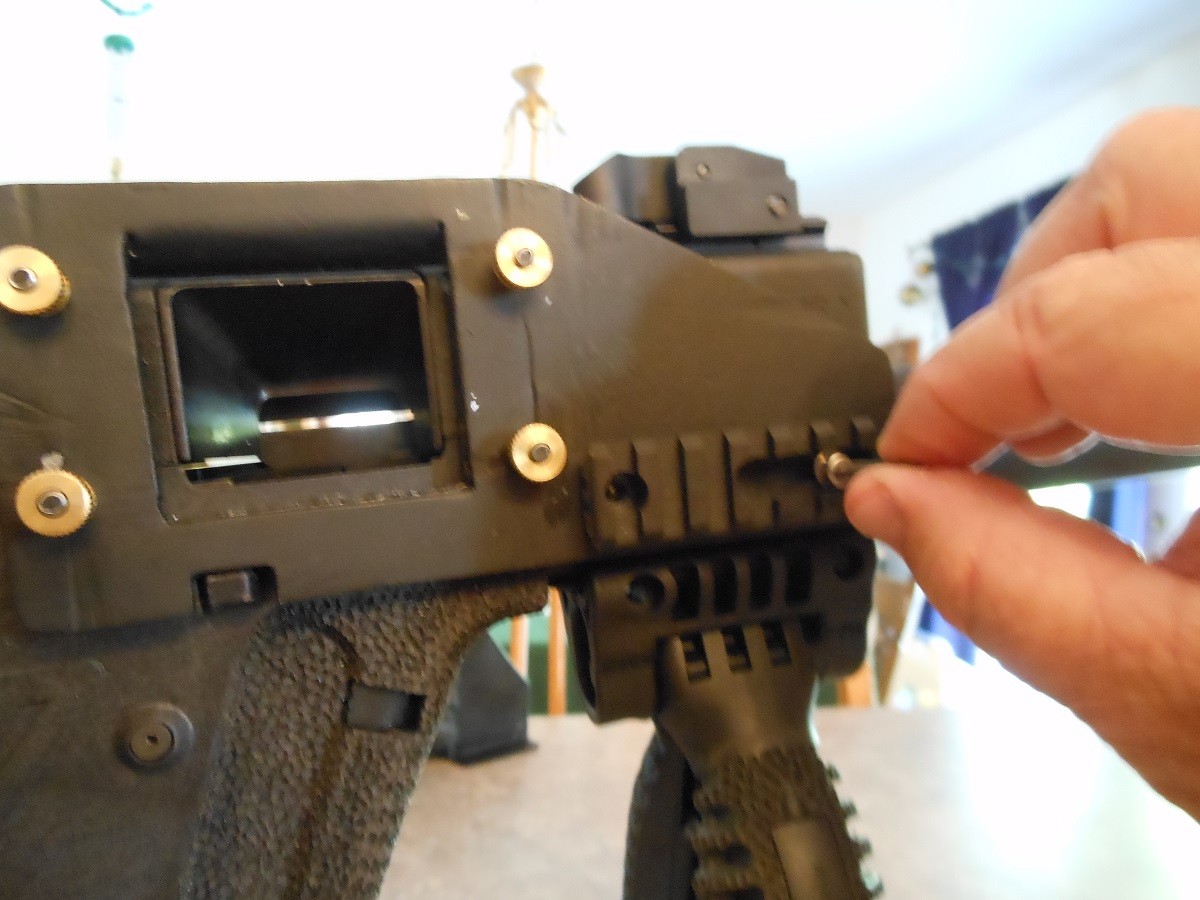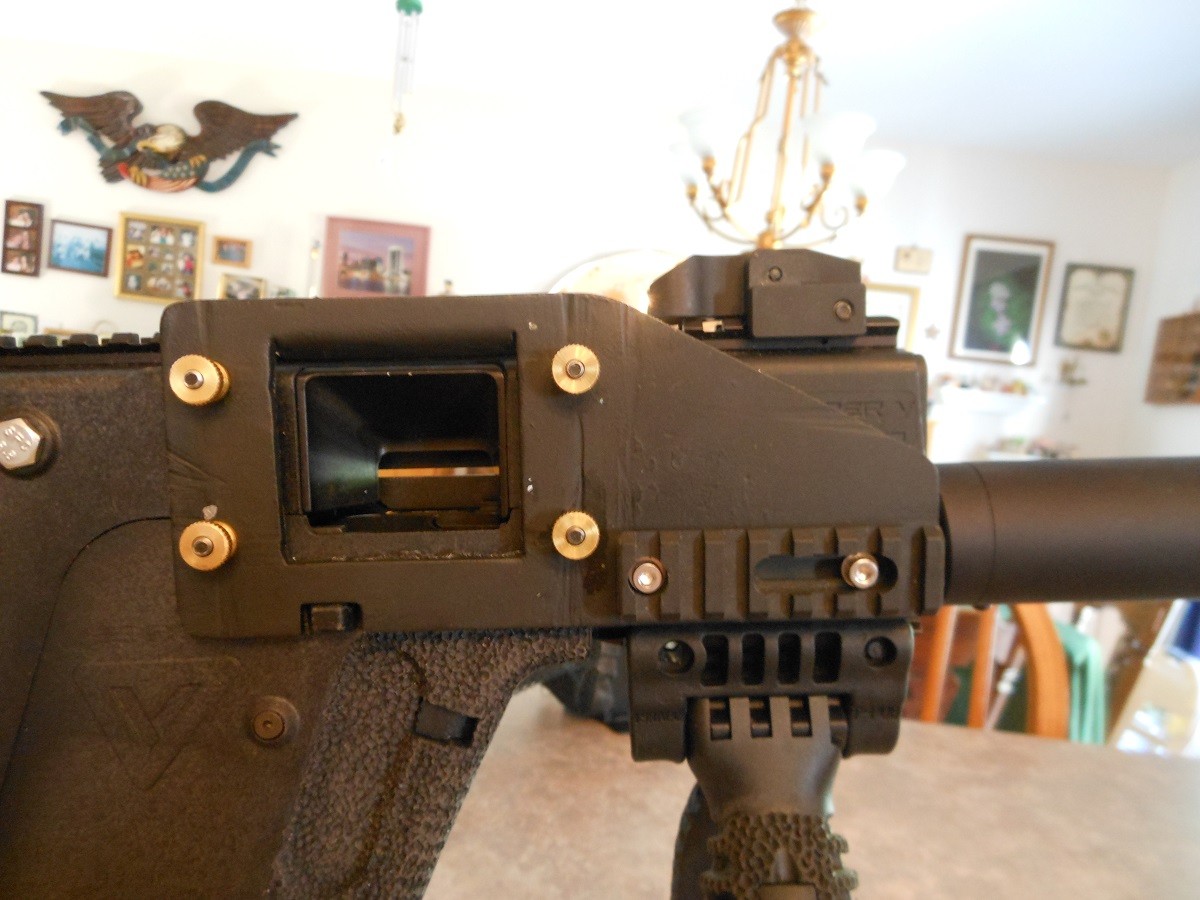 I made the brass deflector.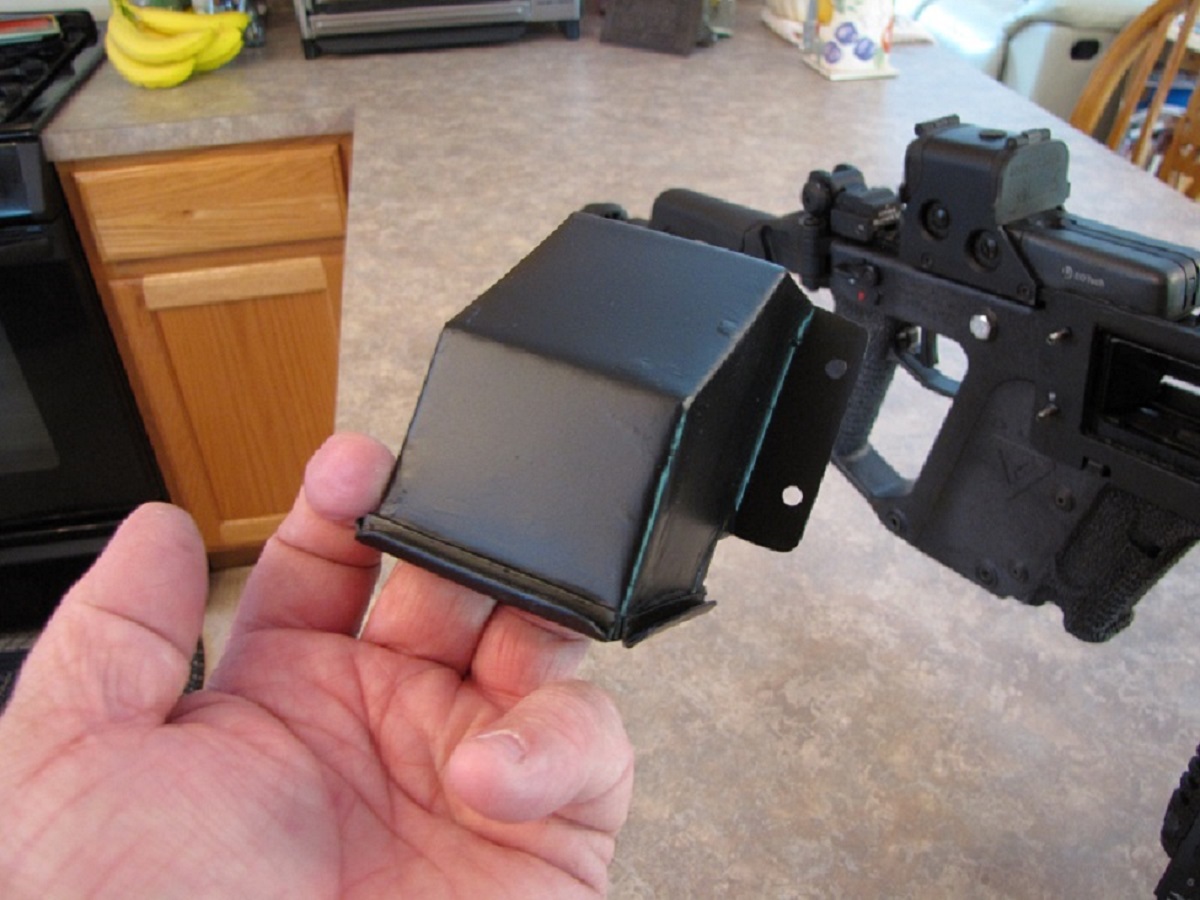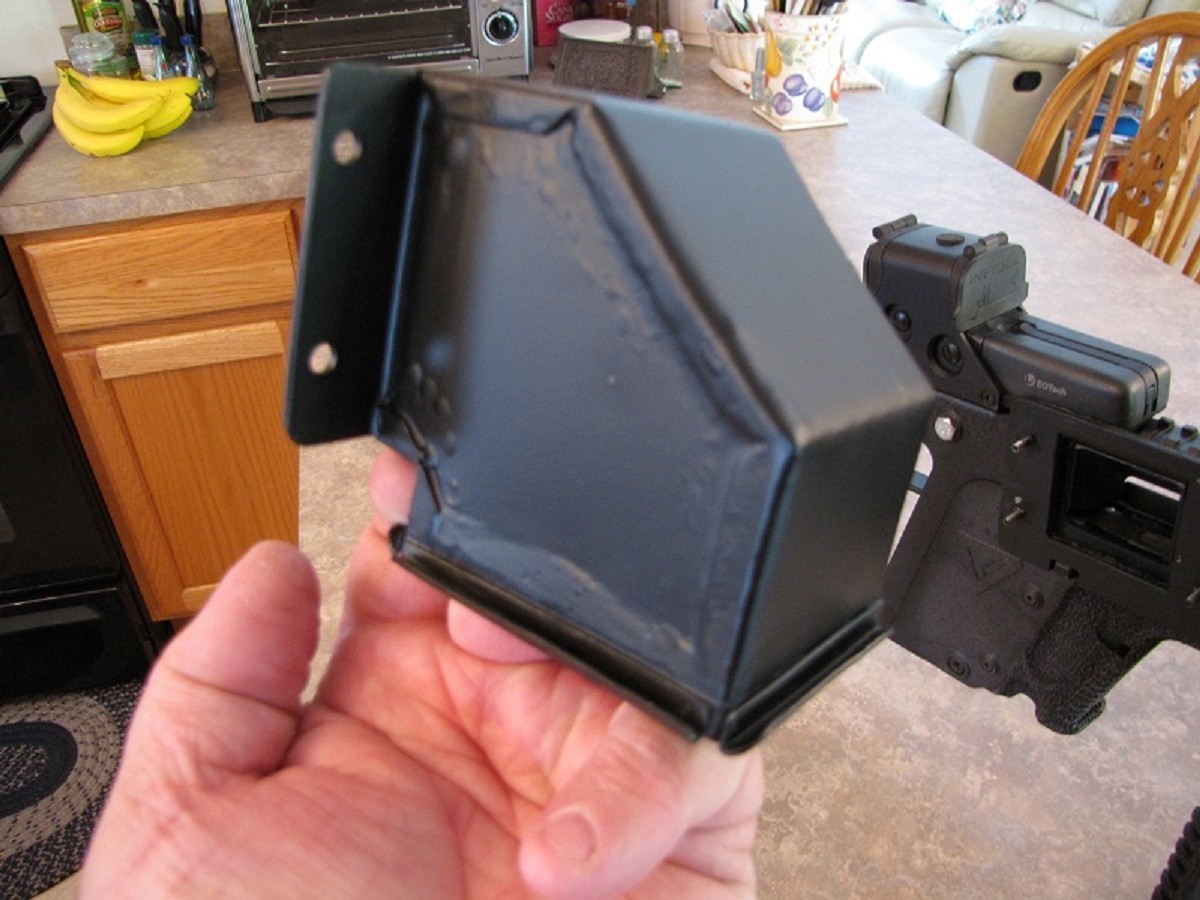 Now to mount the brass catcher to the bracket and secure with the thumb nuts.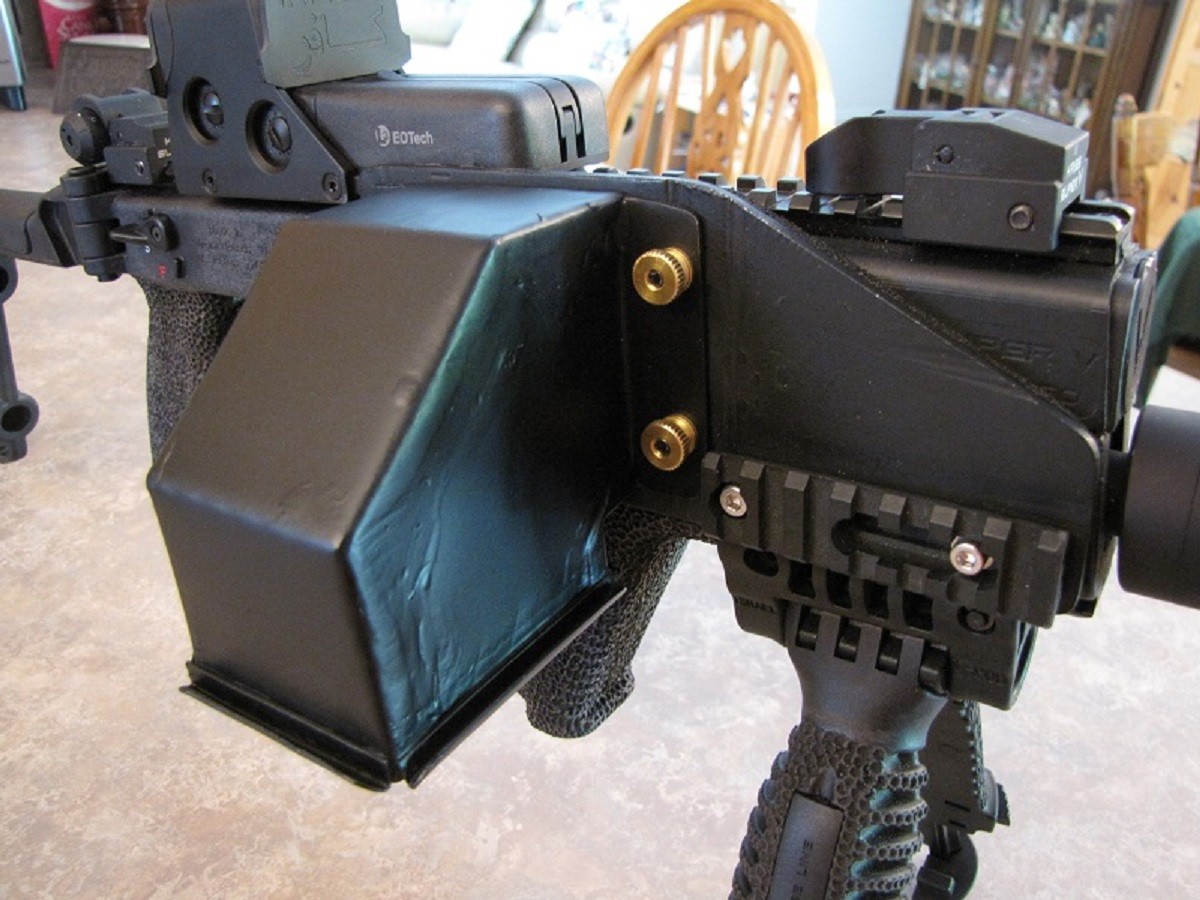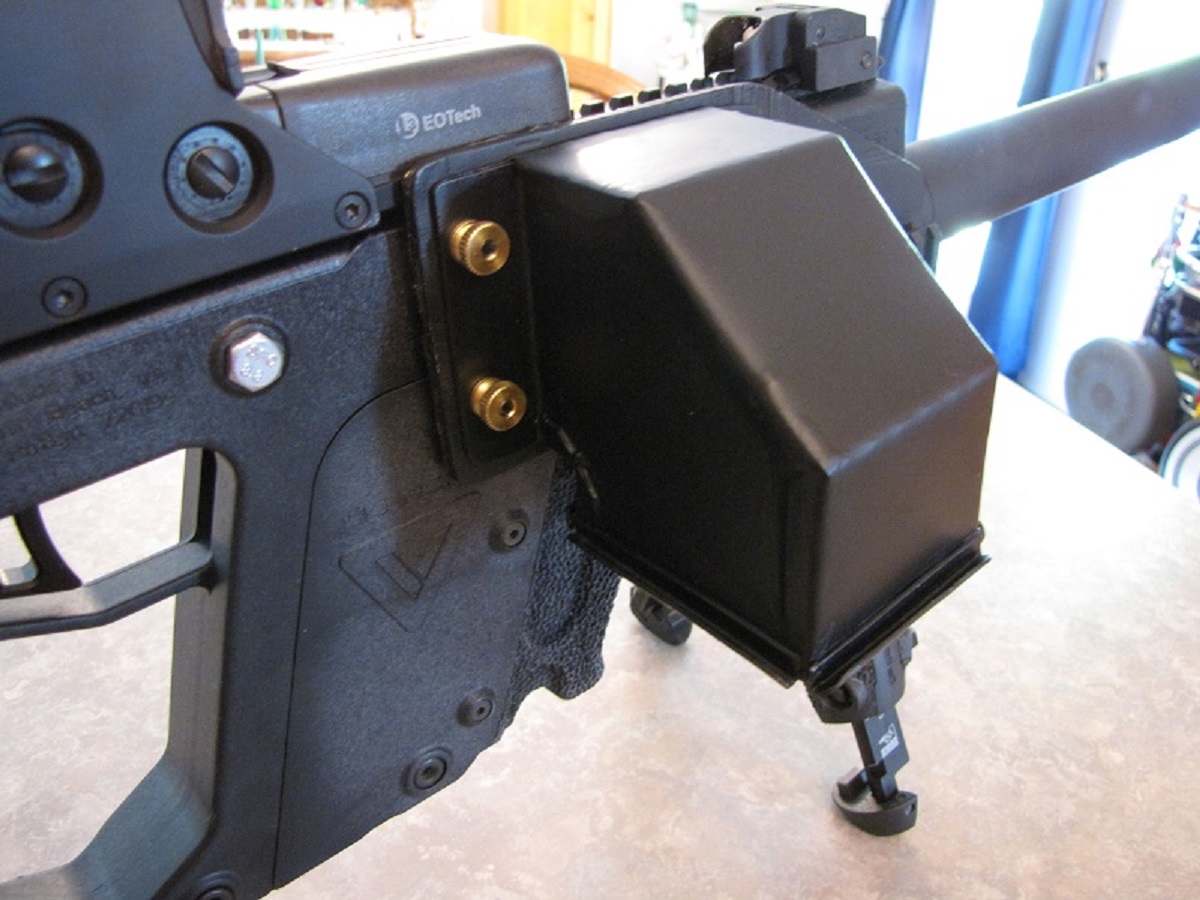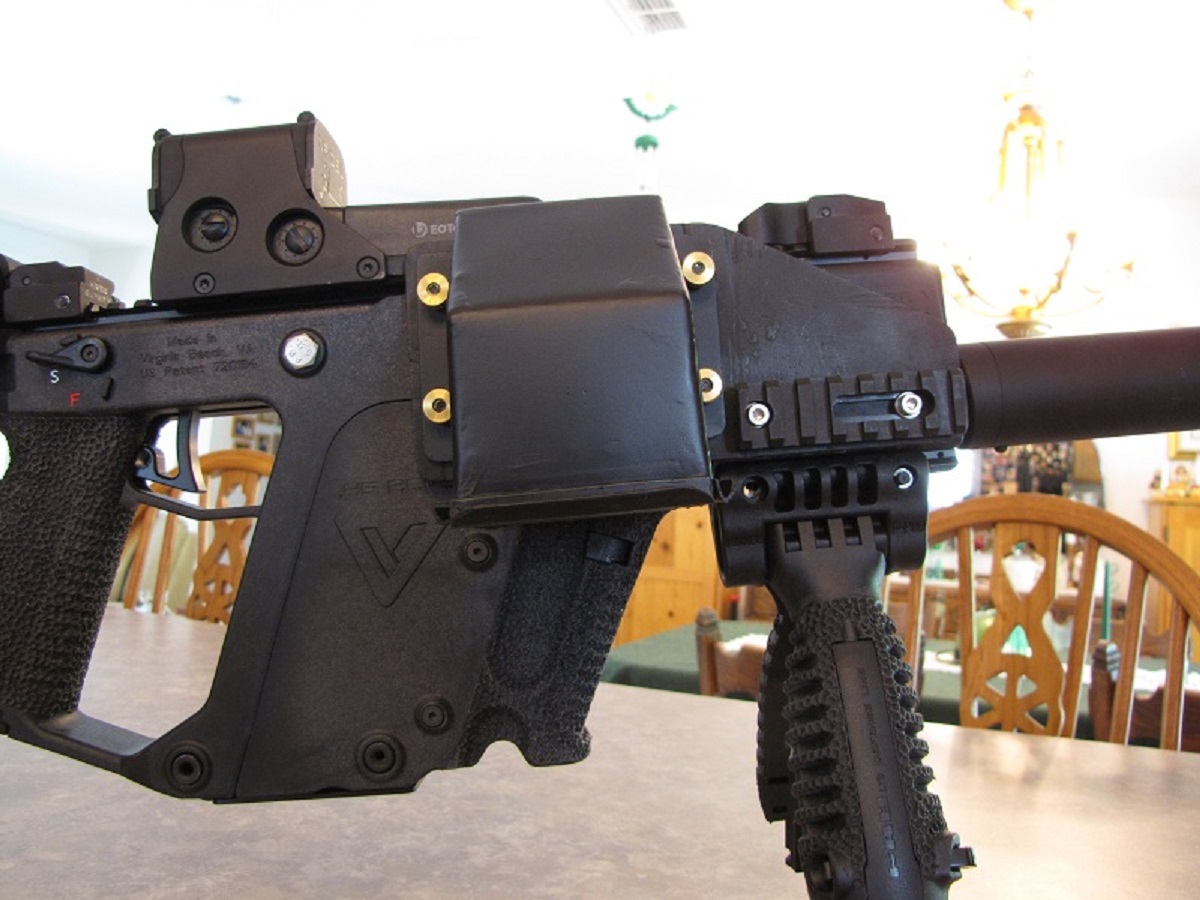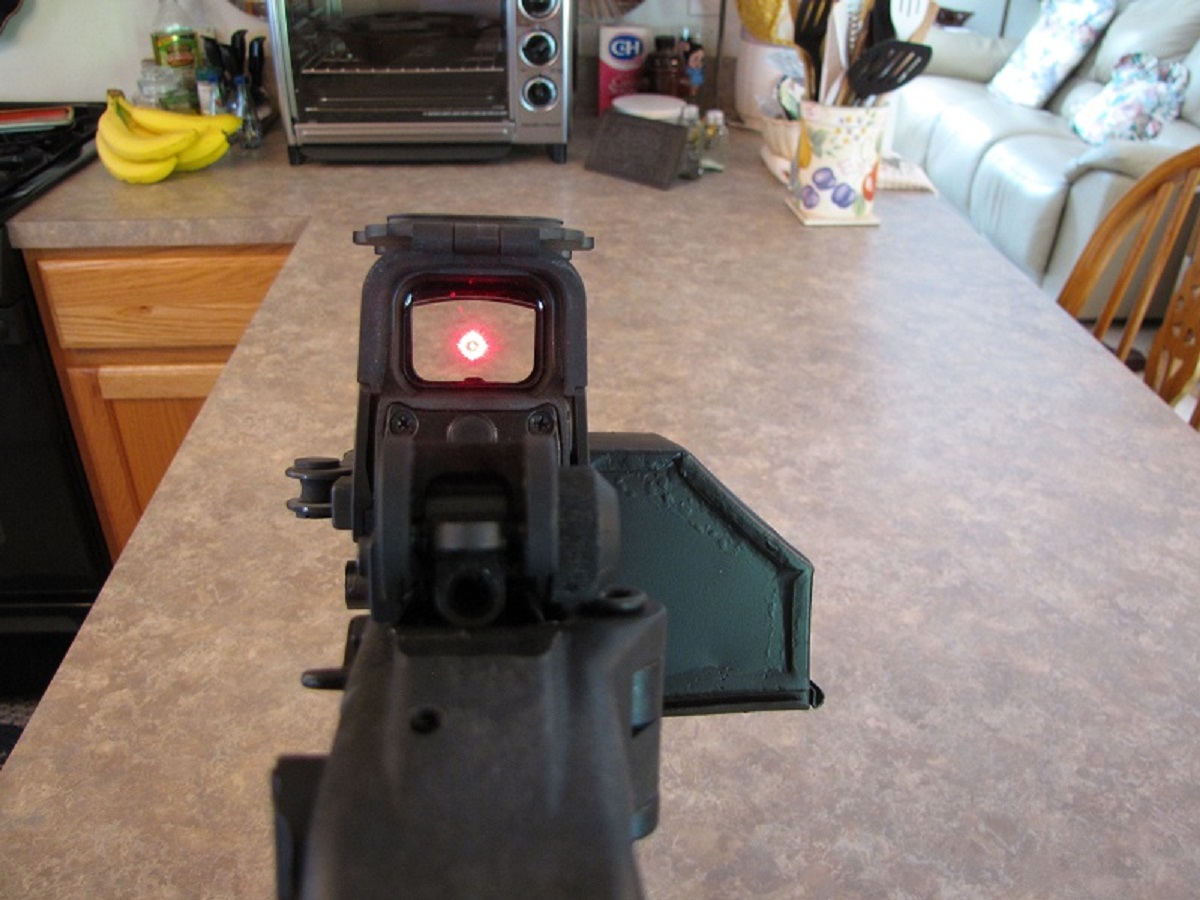 I used open net drawstring bag to collect ejected brass and vent powder fumes.
Bag was a 5X9, but I cut the bag down to 5X6 and it will hold around 110 pieces of spent brass.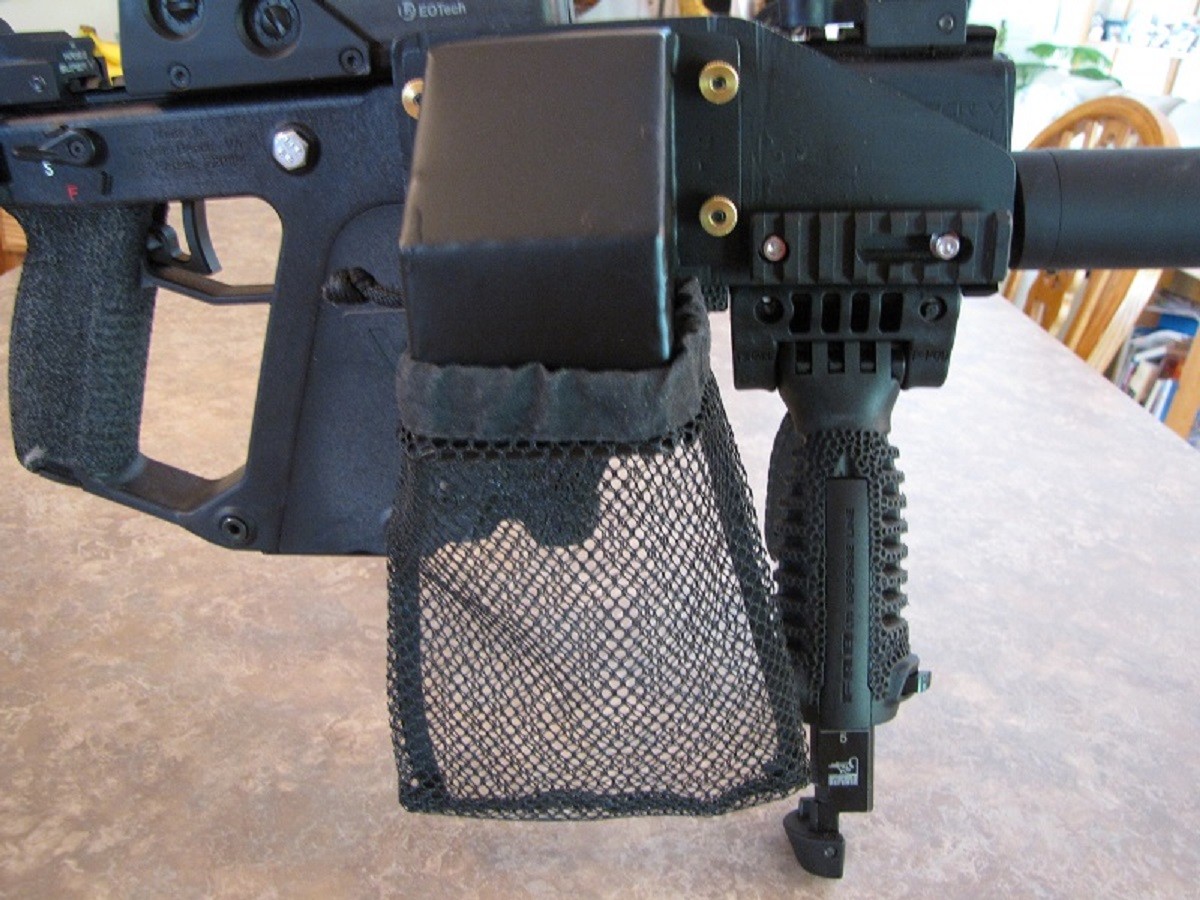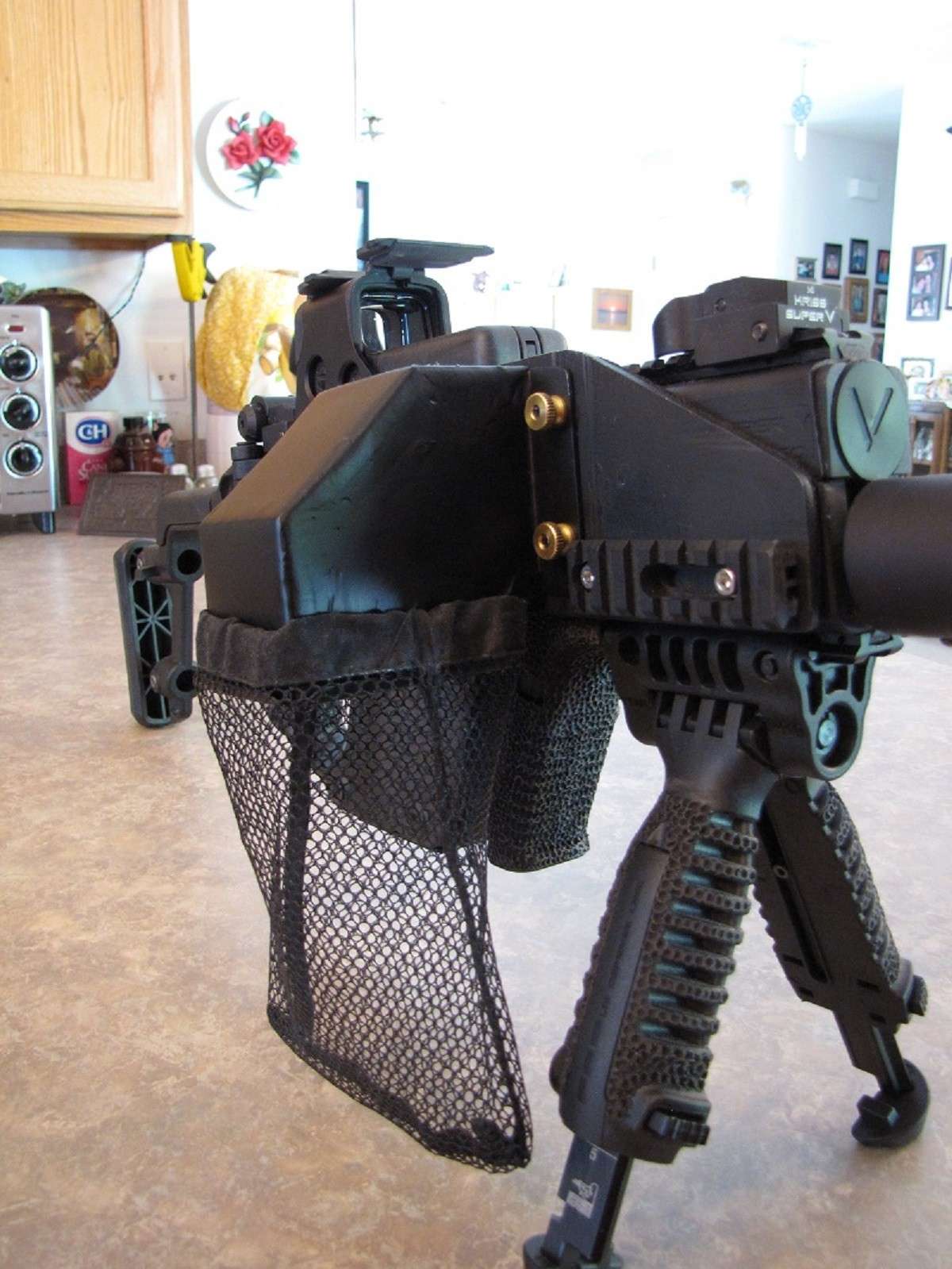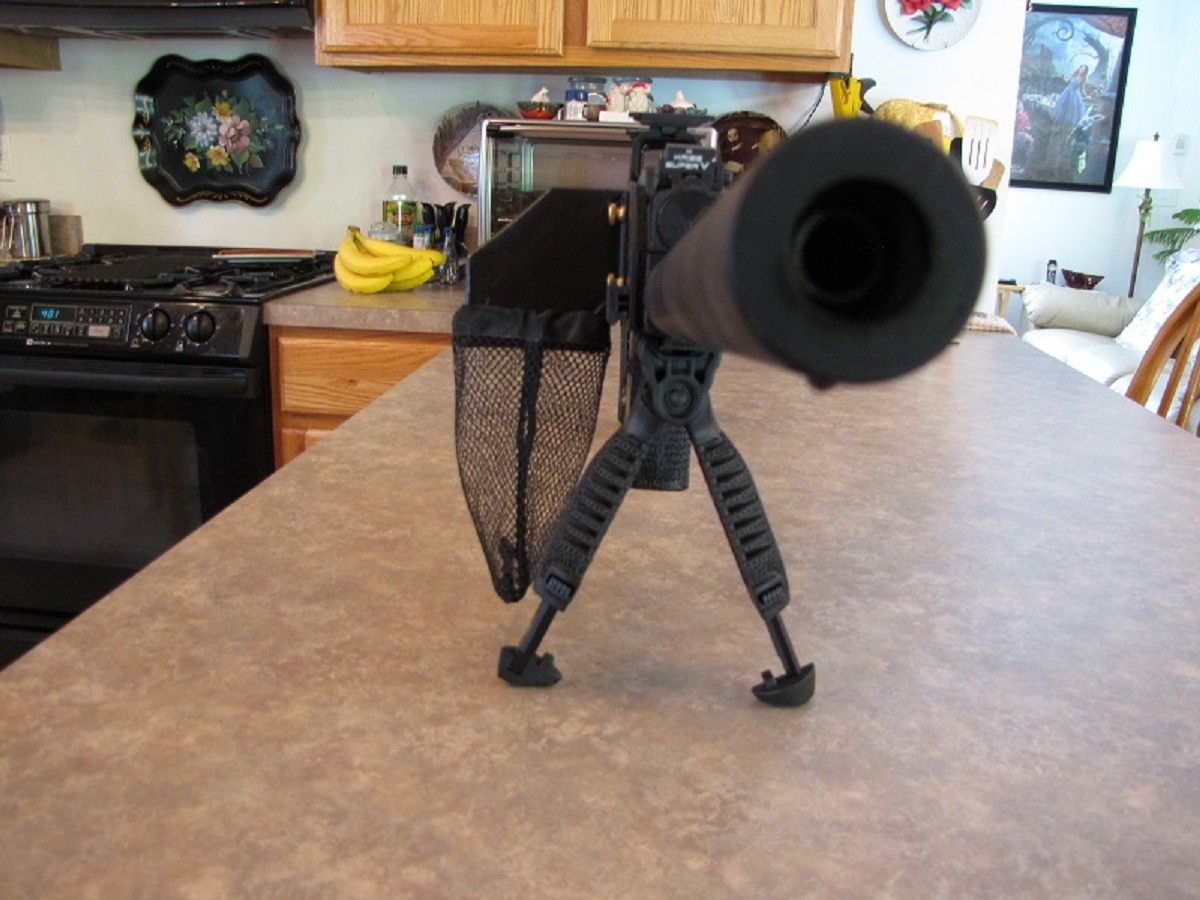 And Wala, there you have something to catch your brass for recycling.
I was thinking about making some, do you think anybody would be interested?
Check my other post:
-
Another Shroudy Day
-
Well, Stipple My Grips
-
New Gun Slinger in Town
-
Kriss Fire Control Group
Last edited by RubbaDubbaBubba on Mon Apr 01, 2013 8:16 pm; edited 6 times in total (Reason for editing : Updated Text)

RubbaDubbaBubba




Posts

: 9


Join date

: 2013-03-15


Age

: 33



SWEEEET MOD!!! Love your progression of pics (could be larger tho). How'd you attach the plate to the weapon? Looks good just like the AR-15 version. Nice to see someone else with the eotech lens covers. You get the same slap from the front cover when shooting, due to the recoil of the weapon? Really great POST!

Kiptroloxe




Posts

: 81


Join date

: 2013-01-03



Welcome to the forum! Awesome first post! That's some REALLY nice work.
Last edited by mambro on Thu Mar 28, 2013 12:38 am; edited 1 time in total (Reason for editing : OP updated with larger pics!)

mambro

MOD




Posts

: 617


Join date

: 2012-01-08


Location

: McKinney, TX




Kipp




Posts

: 158


Join date

: 2012-12-18


Location

: Illinois



I would be in for one if the price was right.

mauijedi




Posts

: 2


Join date

: 2012-12-23



Like the idea better then sending the wife to pick them up (She cant tell hte difference between a .40 and .45 casing) LOL

P149U3




Posts

: 96


Join date

: 2013-04-23


Location

: Hinesville, GA



Excellent accessory and welcome to the forum

Indysbr




Posts

: 69


Join date

: 2012-09-29


Age

: 43


Location

: Indiana



I'm looking into getting quotes for the brass catcher and I'll post when I find out.

Later,

RubbaDubbaBubba




Posts

: 9


Join date

: 2013-03-15


Age

: 33



This is nice, how much did it cost to make?

ntwiththev




Posts

: 1


Join date

: 2013-05-22



Similar topics
---
Permissions in this forum:
You
cannot
reply to topics in this forum