I was looking at KRISS USA facebook pictures. They have 4 albums of KRISS girls. But I was looking at the KRISS SMG haha. Here I blew up the pictures. It looks like the Euro KRISS SMG has a new BUIS.
It seems they are using a hi-vis green firber optic.

From this angle, the rear sight looks like it could flip up like the MP7 sight as rifle BUIS.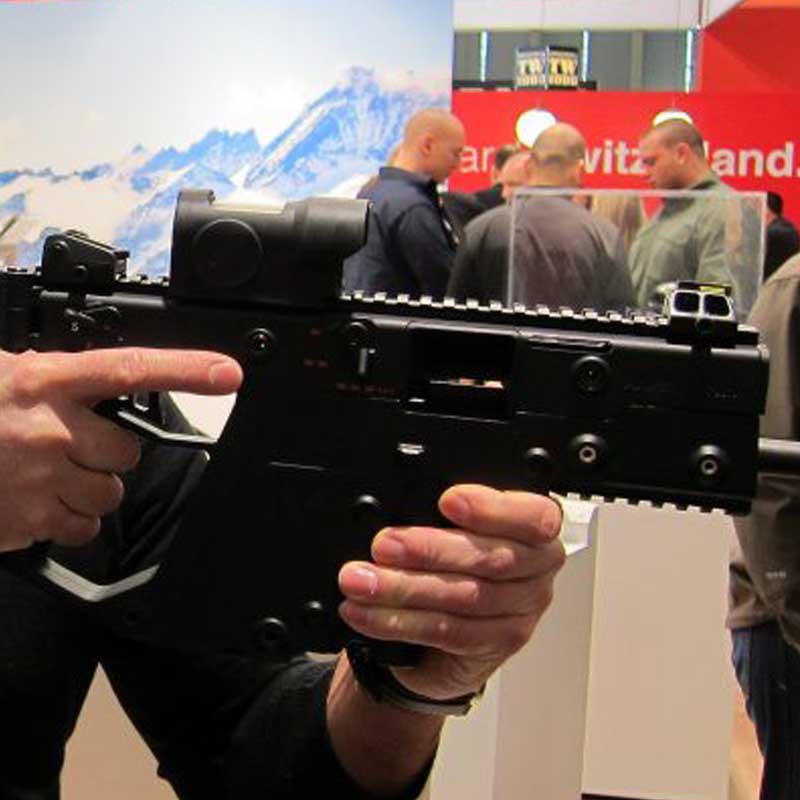 ---
Permissions in this forum:
You
cannot
reply to topics in this forum