Finally. After all the hoops of getting my NY Pistol Permit. I finally found the gun I wanted. I knew I wanted a Glock 21 and was about to pull the trigger on a used one. But then I found out about Lipsey's exclusive FDE Gen4 G21!!! too bad I can't find them anywhere.
Picked up my new FDE Gen4 Glock 21 last night. My FFL is a NYPD and runs his store Tue and Wed from 8pm-11pm.
I found this at Cabela's in PA on my way to FNH 3Gun Championships. I cannot find the FDE G21 online at all. So I was happy to buy it on the spot. Only issue was the jerk guy behind the counter was trying to get me to abandon the mags as Cabela's wont ship it to NY cause of the 3x13rd mags. I told him my FFL is a cop and deals with cops. He is willing to accept it and worst case I sell or trade him the 3x13rd mags.
He said he can't do that. Well when they called me to pay (after they received the FFL info) I told my story to the girl on the phone. She spoke to her manager, who was a retired NYPD detective, and she got the OK to ship the gun whole. I ended up shipping the mags to a buddy of mine, in PA, to keep for me.
I already have 10 rd mags and pre-bans. I really dig the larger mag release. It is so much easier to drop the mag. I have been shooting my friend's G21SF for a while now. And this G21 is much better! Now I need to shoot it haha.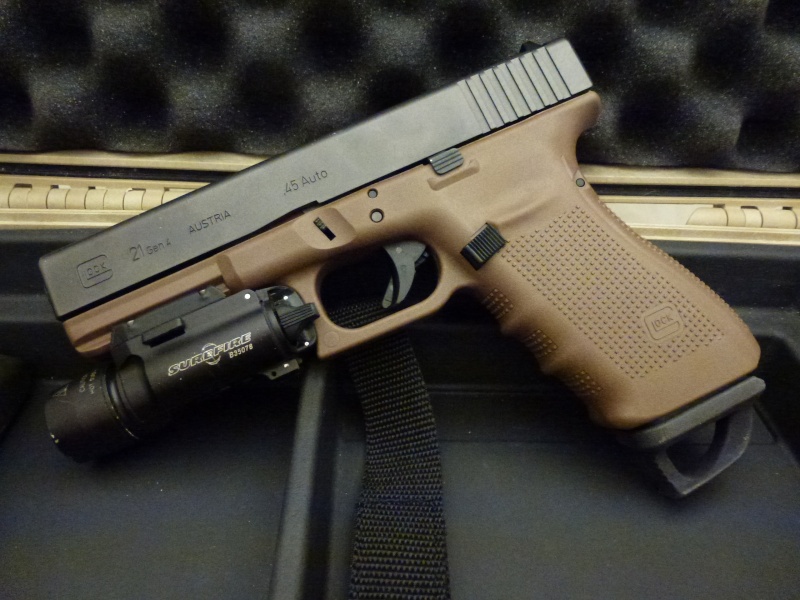 Congrads show your video for the rewiew
Oh you mean this video?
Similar topics
---
Permissions in this forum:
You
cannot
reply to topics in this forum