For those unfamiliar with airsoft, often times manufacturers use a low grade metal to cast metal parts. When I swapped my KWA Vector side and bottom rail to the real rails from my real Vector. I noticed that the airsoft rails were heavier than the aluminum used on the real one.
I was mentioning this to my wife and she said "Too bad there isn't someone who could analyze metal for you". Haha my wife has a phd in Material Science Engineering and is an applications engineer for Edax. She works with scanning electron microscopes and analyzes materials I said machines.
So we took the bottom rail and put it in the microscope. Using EDS she can figure out what it is made up of.
Here is the result.
70% Molybdenum
15% Zinc
13% Nickel
Image of the side rail. There is a coating and that is what you are looking at.
Even close look at the coating.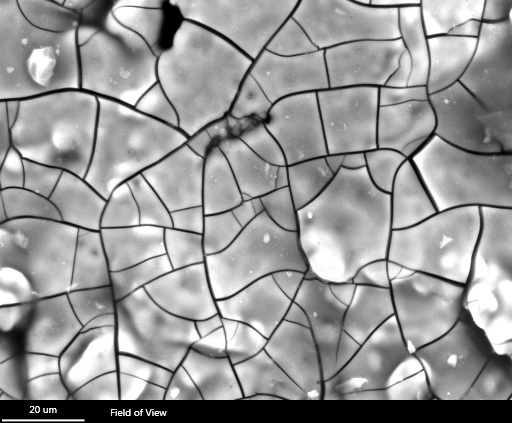 Not to mention that the side rails are not milled to the same spec.

My KRISS rails have the center line recessed down the length if the rail and the OEM KWA rails do not. The OEM KWA rails have more material in their design as a whole. That is of course a factor in the weight as well.

Brick Stone




Posts

: 26


Join date

: 2012-08-20



I think they didn't want to bother machining the material out? But if you look at the kwa bottom rail, it is the same as a Kriss side rail minus the mounting holes.

Even with the center line removed, on the bottom rail, the material is just heavier compared to the Kriss rail.
I have a Jing Gong G36C airsoft AEG which after sitting for about 4 years, the selector switches literally crumbled when I tried them. Gearbox had siezed. Now, after another 5 years, the body has crumbled after trying to close the stock. Jing Gong used some very crappy pot metal in its construction.

On another note, what is the bottom rail length on your KWA?

jptech




Posts

: 2


Join date

: 2017-04-10



Similar topics
---
Permissions in this forum:
You
cannot
reply to topics in this forum